Michael (Mikelis) Chatzigakis is the Chief Executive Officer of Hexicon Power and member of the Board of Directors.
Prior to joining Hexicon Power, Mr. Chatzigakis was the Chief Operating Officer of Cobblestone Energy, a leading British electricity trading firm. He has worked as a business consultant for the Boston Consulting Group (BCG) where he focused on strategy and restructuring of financial institutions, and later he, also, worked in the NPL division of Alpha Bank.
Mikelis Chatzigakis studied economics, with a specialization in political economy, at the London School of Economics; he received a master's degree in International Economics & Diplomacy from Tufts University, Fletcher School, and a master's degree in Public Administration from Harvard University, Kennedy School.
Alexander Singer, President of the Board of Directors
Alexander Williams Singer is the President of the Board of Directors.
Mr. Singer has a 30 year experience in investment consulting in Greece and abroad with a strong experience in energy investments, specifically in renewables.
Mr. Singer is a Chartered Financial Analyst (CFA) with degrees from Brown University in Neural Sciences and Philosophy and an MBA from INSEAD in France. He also teaches Portfolio Management at Deree – The American College of Greece and serves on the Boards of several not-for-profit organizations.
George Stergiou, Member of the Board
George Stergiou is a member of the Board.
Mr. Stergiou has worked for Shell and Mobil and has served as a non executive member of the Board of Directors for leading energy and transportation companies in Greece. He has, also, served as Secretary General for Industry and Special Secretary for Market Supervision for the Greek Ministry of Development.
George Stergiou has a BA in electrical engineering from Patras University and an MA in Environmental management from Panteion University in Athens.
Henrik Baltscheffsky, Member of the Board
Henrik Baltscheffsky is a member of the Board of Directors with a focus on business development. Mr. Baltscheffsky was Hexicon's CEO 2012 – 2021 when he led company's global expansion.
Prior to Hexicon, he held business development roles in offshore oil & gas, aviation and shipping for 20+ years before leading as CEO the investment activities of Selenia AB until 2003. Mr. Baltscheffsky has, also, served as a senior advisor at Investor Growth Capital AB. Currently, he is member of of the board of directors in Freia Offshore and an alternate in Dourney Holding since 2016.
He holds an MSc from the Stockholm School of Economics.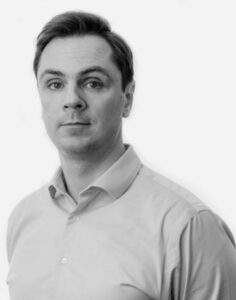 Marcus Thor, Member of the Board
Marcus Thor joined Hexicon in 2012 and became the global CEO in 2021.
Prior to becoming CEO, Mr. Thor was project director and led Hexicon's project in South Korea. Prior to joining Hexicon he held various senior project management roles at, amongst others, GVA consultants, a leading firm in offshore semisubmersible structures, and LM Ericsson.
He holds an MSc in Engineering Physics from KTH Royal Institute of Technology in Stockholm.